Since the fall of 2015, Erica Kaehly has been working with the Breckenridge Tourism Office for the purpose of developing and implementing Guest Service practices for the business community of Breckenridge. Erica has been instrumental in developing our One Breckenridge Guest Service Standards and training modules.
Our Guest Service Influencer Training program trains trainers who return to their respective businesses to design, implement and train members of their own organizations. Erica designed the training program and has performed 10 sessions over the past 4.5 years. Each session has received great reviews and has earned Erica a special place in the Breckenridge Community. Among this group of Influencers, we have been able to develop a team of trainers who volunteer in the community to perform our front-line training program we call Service Champion Training.
Erica has been a pleasure to work with and her commitment to our success is evident in every call, planning session and training session. A testament to the success of our programs is reflected in our consumer research that indicates year-over-year improvement in our service level ratings, meeting expectations and our net promoter score for likelihood to recommend Breckenridge as a travel destination.
Personally, I have known Erica for over a dozen years via attendance at and presentations for industry conferences. Those interactions and the success she experienced with our competitive destinations lead us to engage with Erica. Our choice has never provided cause for us to second-guess our decision. I would recommend Erica Kaehly & Guest Service Solutions be given your highest consideration for engagement for future business relationships.
Bill Wishowski, Director of Operations for the Breckenridge Tourism Office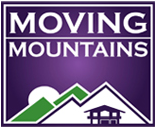 We have had the great pleasure to work with Erica on numerous occasions and can recommend her highly as an expert in her field. Over the past 10 years, we have completed a number of great training courses with Erica working with our reservations team. Her insight and fun approach to training has definitely been a huge part of our success and we would recommend her without hesitation.
Robin Craigen, President and CEO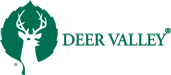 Erica Kaehly and her team at Guest Service Solutions have dramatically increased conversions and call quality at Deer Valley Lodging Reservations. Combining her onsite training programs with continuous coaching and feedback as created a results-oriented service culture in our call center. Erica has the ability to tailor her program to our specific brand to create an authentic caller experience. The results are undeniable and as a result there is complete buy in from the Vacation Planners to the management team.
Dirk Beal, Director of Sales, Deer Valley Resort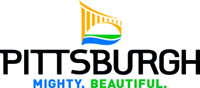 Erica is a consummate professional who is able to engage her audiences with presentations that are both interactive and informative. Our organization's long-standing partnership with Guest Service Solutions has helped ensure that our city's front-line employees successfully uphold Pittsburgh's reputation as a friendly, welcoming destination.
Scott Hershberger; Director, Tourism Services; VisitPITTSBURGH 
Hosting the G-20 Summit in Pittsburgh was obviously a once-in-a-lifetime opportunity and Erica was instrumental in helping VisitPittsburgh to train over 1,000 volunteers to greet and assist the visitors from all over the world.
Colleen Kalchthaler, Former Tourism and Cultural Heritage Marketing Services Director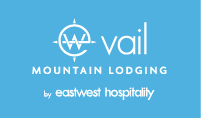 As a Director of Operations that oversees luxury vacation rental properties, a large-scale condo hotel, and several fractional ownership Associations, I rely on sales and guest service training professionals to augment our own educational regimen. With such a varied portfolio of property types, a one-size-fits-all approach to sales and guest service training would not be valuable. Erica Kaehly and her team are thorough in the discovery process, tailoring each training presentation to the specific and varied needs of that particular hospitality product or service. They are able to identify individual agents' strengths and weaknesses, help those individuals build upon what they do well, and recognize and improve upon their shortcomings. The Guest Service Solutions Team creates programming that allows managers and supervisors to continually coach their agents for growth, so that improvements in efficiencies and effectiveness occur well after the training sessions end.
Under constant economic pressure in this industry, there is always a temptation to cut funding for sales and service training to improve the bottom line. However, threats to our market share from new entrants and technological advances in the industry are always looming, so we believe it more prudent to commit funding to sales and guest service training on a regular basis so that we can stay one step ahead of the competition. Because of our measurable past successes with Erica and the Guest Service Solutions Team, we will continue to utilize their services in this coming year and beyond.
Jeff Andrews, Director of Operations, Vail Mountain Lodging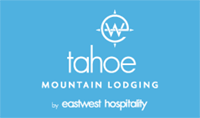 I have been fortunate to attend many management training sessions during the 20+ years of my career, but I must say Guest Service Solutions/Erica Kaehly's hospitality and guest recovery sessions were truly extraordinary. Erica gets the group fully engaged with her sense of humor and contagious, high energy. She does her homework and understands exactly what challenges a team is encountering and then finds lighthearted and friendly, yet direct, ways to address each. Participants are encouraged to problem-solve, get creative and offer guests a service level that's skyrocketing beyond basic empathy and hospitality. Nothing about Guest Service Solutions is "out of a box" – it's custom and personal and a whole lot of learning seamlessly intermingled with a whole lot of laughing. I couldn't recommend this team and program more.
Nicole Reitter, Director of Sales & Marketing, Tahoe Mountain Lodging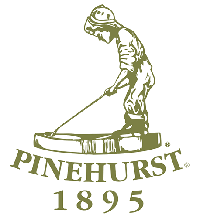 Scott Brewton, General Manager, Pinehurst Resort has worked with Erica Kaehly for the past 8 years in the guest service training area. Erica has previously worked in the Hospitality business and this enables her to relate well to our various staff members. Based on her enthusiasm and the comments from the management team, we are always looking for additional areas that Erica can assist us with.
The professionalism, diligence and communication techniques used by the Guest Service Solutions team were remarkable and created a unique and valuable learning experience for each employee. We continue to receive positive feedback from our employee partners and enhanced performance from their experiences. We look forward to continued success and working with your team in the future.
Matt Chriscoe, Rooms Division Manager, Pinehurst Resort
 Erica Kaehly's training sessions are truly inspirational, invigorating and most of all educational.  I have had the pleasure of working with Erica for several years, planning numerous training events for our staff members here at Pinehurst Resort. I walk away from each event feeling uplifted and with newfound energy for the operation.  The best part of all is that the training and support does not end when Erica leaves property and goes home, she is always available to provide advice and encouragement.  Pinehurst Resort has found a great partnership with Erica and Guest Service Solutions.
Laura Bailey, Carolina Fine Dining Operations Manager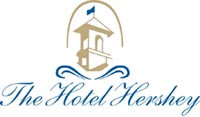 Erica was the first training manager in the company at the Hotel Hershey. She was the initiator and implementor of EI's Performance Plus Training Program in a highly successful manner. The success resulted in the Four Mobil Star Award for the first in the 65+ year history of the Hotel Hershey (1998) I always kept in touch with Erica and I would hire her in a heartbeat as a training consultant/manager. She is very in touch with reality and is extremely talented in delivering the message AND it will stick!
Maarten van Wijk GM Hotel Hershey 1996 - 2002