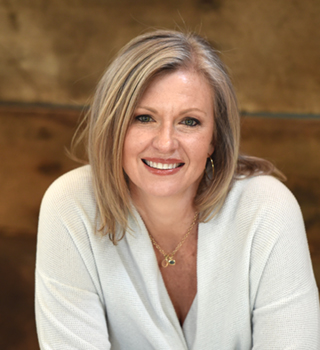 Erica is the President of Guest Service Solutions, a subject matter expert, hospitality consultant, keynote speaker and trainer with 23 years of experience in the upscale, independent sector. Her passion for advancing the art of hospitality inspired the creation of Guest Service Solutions in 2004, and has since led her to consult with more than 100 upscale, independent hotels, resorts, restaurants, spas and service-related organizations worldwide in central reservations, lodging, food and beverage, spa, golf and retail.
Prior to launching Guest Service Solutions, she was Vice President of Hannah Marketing Group in Denver, Colorado where she developed its "Service Strategies" division.  In 2000 she was The Hotel Hershey's Director of Training and Development, earning its fourth star from Mobil (now Forbes).  She was Hershey Entertainment and Resorts' Group's Recruiter, and a Restaurant Manager for three separate food and beverage outlets, grossing $11M in revenue annually.  Erica was a manager with Chart House Enterprises in Fort Myers and Naples, Florida following graduation from Penn State. 
She is a proud member of VisitPittsburgh, International Luxury Hotel Association, served on the Board for CRADR (Central Reservations Association for Destination Resorts) and currently serves on the Advisory board of Pittsburgh Technical College.   
Erica and her husband, Michael, are raising their children, Andrew and Brenna,  in Pittsburgh. She is a vigilante disciple in the art of human relations, and is fascinated by people every day-she never forgets a face.  She loves to travel, cook, practice guitar and sing, hike, ski, run and crossfit train, and is proud to be  a Pittsburgher.
President, Penn Cannon Group, Facilitator, Leadership Coach
Darcie Milazzo believes each of us has something remarkable and unique to contribute to our world and without it, we all lose. Believing in their fullest potential, Darcie invites her clients to identify their place of greatest contribution and enact it to achieve extraordinary impact in everything they do.
Darcie is an organization builder and change leader, experienced executive, coach and leadership development expert. She is the principal and founder of the Penn Cannon Group, a leadership development company. Drawing on twenty-five years of experience developing leaders and organizations, she helps leaders inspire, innovate and lead transformation for the sake of a better world.
Her passion for leadership and leadership development ignited during her tenure as Associate Dean for Strategic Initiatives at Georgetown University. She led large-scale organizational change, built new initiatives and managed a portfolio of executive education programs for corporate, nonprofit and government clients.
She holds a Master's degree from the University of Michigan and executive certificates in Organization Development and Leadership Coaching from Georgetown University. She has earned the Professional Certified Coach (PCC) credential from the International Coach Federation. She is also certified to administer and interpret Myers Briggs Type Indicator.  She is a certified practitioner for the Leadership Circle Profile.
Darcie has a life-long love of all things art, beauty and fashion. She is an investor in eco-fashion initiatives that support the fashion industry in becoming more environmentally sustainable, economically just and ethical. When traveling, she loves to visit art museums and in her free time spends time creating art of her own. Darcie and husband, Matthew live in Pittsburgh, Pennsylvania with their two sons.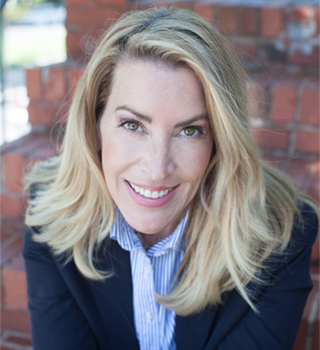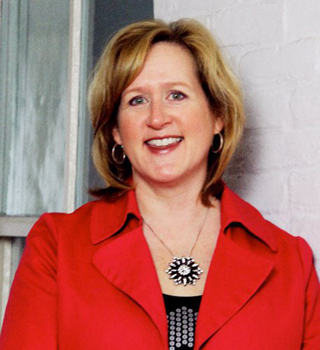 Guest Service Expert, Performance Coach, Leadership Coach
Mary Foltz is South Jersey's premier customer service consultant who specializes in designing and facilitating customized training programs and seminars on Customer Service, Leadership and Supervisory Development, Interpersonal Communications, Team Building and Embracing Change.  Since starting her business, Service Counts!, in 2005, Mary has consulted to clients across industry sectors in areas of Service Leadership, Guest Experience Evaluations, Team Building, Manager Retreats and a variety of training seminars and line-level activities.  In 2016, Mary partnered with the Cape May County Chamber of Commerce to develop and facilitate the 'Serving Dreams in 2016' customer service training program that was offered across the county at 15 different locations.  Mary is a firm believer that service counts, in every business, for every customer, at every interaction.
Prior to starting her own business, Mary had a successful career working for Hershey Entertainment & Resorts, The Disney Institute, Marriott, Sheraton and the Olive Garden.  Additionally, she has researched, designed and delivered programs to hospitality managers, was responsible for the Guest Satisfaction and Performance Plus programs of a Four-Star/Four-Diamond resort, monitored AAA and Mobil standard compliance and conducted training for front-line employees.
Mary served as the Interim Board Chair for Lebanon Valley Destination Marketing Organization, on the Board of Directors for the Lebanon Valley Chamber of Commerce, the Board of Directors for the Lebanon County Tourism Promotion Agency, and served on the Central PA ASTD Leadership Team and was the ASTD Lebanon GIG (Geographical Interest Group) Coordinator.  As a 2008 graduate of the Lebanon Leadership Program, she was elected by her peers to serve on the Board of Trustees for the Leadership Lebanon Valley Program.
Facilitator, Performance Coach, Leadership Coach
I have never met a woman as intense as Maureen. She is one of my favorite souvenirs from my Denver days. She has the clarity of Baccarat crystal while having this infectious, hypnotic way of influencing you….so naturally, she is one of the best coaches you will ever have the pleasure of working with-I promise you. We all have transformative moments of awareness in our lives—call them breakthroughs or "Ah-ha!" moments. She can crack yours wide open in a New York minute.
We have co-facilitated many a season kickoff together, and we have such a great time that staff feel like they just attended a party. She gives hospitality professionals the stuff to create EASE and generate living that is better than your staff could even imagine.  Passion is just a fuel that we burn, and Maureen teaches people to find that passion in the NOW.  It's pretty amazing! Her goal is to deliver highly interactive, compelling classes and experiences with enthusiasm and humor, and I can tell you she does.
As a former Dale Carnegie Instructor and a professionally trained coach with Coaches Training Institute, she involves your teams in their learning and healing process to ensure skills, tips and techniques are understood, remembered and used.