Redefining the Heart of

Hospitality
Inspiring luxury resort professionals to thrive, profit and redefine hospitality for today.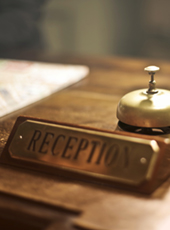 Luxury hotels are no longer just about large rooms, high thread-count sheets, and Michelin-starred chefs. What once was the height of luxury is now commonplace, and what was unthinkable ten years ago is table stakes.
Today's guests expect to be wowed by their surroundings, and expect articulate, intuitive staff  focused on creating unique and personalized experiences.  Is your staff that engaged?  Do they know what to say and how to say it?
If your staff has been giving lack luster service over the past few years, it's time to refocus on hosptiality and engage Guest Service Solutions.
Your beautiful resort was built to be enjoyed every moment of the guest's stay, this is the heart of hospitality and we are here to make sure that happens.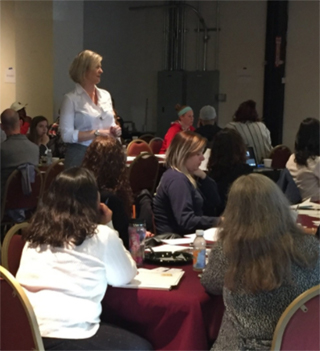 fully customized hospitality training
Guest Service Solutions offers VIRTUAL and ON-LOCATION upscale hospitality training to help teams build complex skills and adapt to new service practices, while ensuring your unique culture and personality shine through. Our certified trainers are highly experienced hospitality and leadership development professionals with a global perspective on best practices and trends in luxury operations. We adapt training to the needs of your team, from front-line to leadership.
We always begin with an in-depth assessment to learn about your property's culture, objectives and strengths. From this assessment, we curate the solution that is most appropriate for your unique combination of challenges.
luxury resort training courses
Our team has had the privilege of serving over 100 luxury resorts and upscale restaurants and over 200,000 hospitality professionals with our lineup of over 35 targeted, customized training solutions.
Personalized Training – Our trainers are the best in class. They are able to quickly assess where your skill levels are and provide you with the training you need to reach the level of service you want to be at.
Active Training – The focus of our training is giving a safe space to physically rehearse the skill set you desire. Building muscle memory in a technical service like this is more effective than simply studying the books. The knowledge and understanding of luxury hospitality etiquette is crucial, and we cover that too. But perfection and lasting results require finely tuned physical movement and repetition.
We have trained hundreds of resort professionals, and we know everyone is different. Our trainers know how to adjust our course to fit your needs so you are always engaged and you are learning at the highest level possible.
Your investment in providing the highest level of training in guest experience will continue to provide an ROI for your resort while also giving your staff the skills they need to excel in their roles and love their job.
We also offer solutions to ensure that your standards are being met, not as the staff sees it but as the guest does. Ensuring that the guest experience is exactly as you intend it to be. Our Mystery Shopping service provides the highest level of in-depth feedback giving you an accurate look at what aspects of guest services need an adjustment.
Erica has been a pleasure to work with and her commitment to our success is evident in every call, planning session and training session. A testament to the success of our programs is reflected in our consumer research that indicates Year over Year improvement in our service level ratings, meeting expectations and our net promoter score for likelihood to recommend Breckenridge as a travel destination.
Brekenridge Tourism Office
Erica is a consummate professional who is able to engage her audiences with presentations that are both interactive and informative. Our organization's long-standing partnership with Guest Service Solutions has helped ensure that our city's front-line employees successfully uphold Pittsburgh's reputation as a friendly, welcoming destination.
Scott Hershberger
Director, Tourism Services; VisitPITTSBURGH
We love assisting luxury Diamond rated destination hotels and resorts.  Transforming their guest's stay into that unique one of a kind experience that has them boasting to their friends and family as they post on social media and draws them to return year after year.
If you are looking to create more raving fans from the guests who come to enjoy your incredible facilities it is time to bring on the team from Guest Services Solutions to transform and train your staff at all levels to become the go to place for your guests.