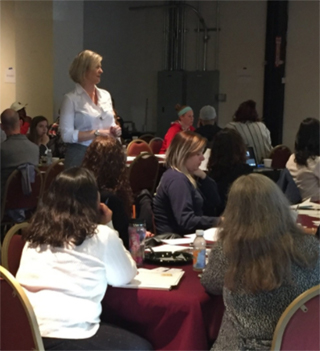 With the current situation we are highly recommending ONE solution - the coaching call which is customized and up to the minute with the industry challenges and changes. We are going through the mountains of information saving you hours of time while still getting you the vital information and solutions you need so that you can get back to running things as best you can in a time of chaos.
When things turn around, we have some amazing opportunities for you to dive into.
We are great at training your supervisors to be top leaders who inspire your staff to provide the kind of excellence in service that is required for a high-end hospitality resort such as yours.
We also offer many in person and virtual courses and training sessions for your staff to partake. Outside perspective is critical, and often staff are more willing to implement changes and new skills when presented by a trusted outside industry expert that they do not have to work with every day.
Your staff needs to develop current skills to deliver high quality service while selling your resort offerings during a difficult time. Increasing revenue and guest satisfaction is a difficult balance, AND it can be achieved.
The pinnacle of our services is the Performance Support Solution, which includes our Mystery Shopper service.  Get completely informed on how your team are truly engaged, and where things need to be lifted up.
We take a personal interest in all levels of your staff and love to see them not just showing up for work but being excited about your mission and vision for the resort and how your guests feel being with you for their stay.